Biography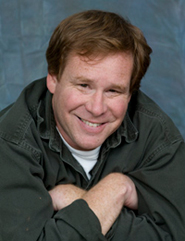 I am an author, editor, marketing communications writer, journalist and playwright in Connecticut. I began writing professionally at the age of 17 as a stringer for my hometown newspaper, The Westbury Times, and continued as a student journalist at Hofstra University, from which I graduated with a degree in communication arts.
My career began on a video industry trade magazine, where I was an assistant editor, followed by a similar position on a photo industry trade magazine. After that, I moved into marketing communications for such firms as Bozell & Jacobs Public Relations, for which I was an account executive; Olympus, as public relations manager; and Agfa, where I served as employee and corporate communications manager. Currently I provide my copywriting services on a contractor basis for such firms as Fujifilm Medical Systems (Stamford), Image Marketing Consultants (Southington), and Conquest Solutions (Avon). My eyes and options are always open for new opportunities, including for outsource and staff positions.
I am the author of several nonfiction books, including 2016's "Some Kind of Lonely Clown: The Music, Memory, and Melancholy Lives of Karen Carpenter," and a biography of my grandfather, a noted novelty songwriter. On behalf of my books, I have appeared at more than three dozen film festivals, book fairs and community centers coast to coast, as well as on several radio and cable TV shows. Two of my short plays have been performed on stages in New York and Connecticut.
Magazine articles, newsletters, corporate & employee communications